Product Goals:
League of Legends has a roster of over 125 champions and continues to grow. As a new player, becoming familiar with each champ's 4 basic abilities, various build paths, and preferred roles in the current meta is a tall order. I decided to quickly explore a single feature mobile solution that could update with each new release and give players the basic info they need to avoid getting stomped.
hello, summoner
While logged in, users could have champions and roles recommended based on play style preferences and past performance
Store Integration
Detail pages feature champion skins and could easily integrate purchasing options for this type of content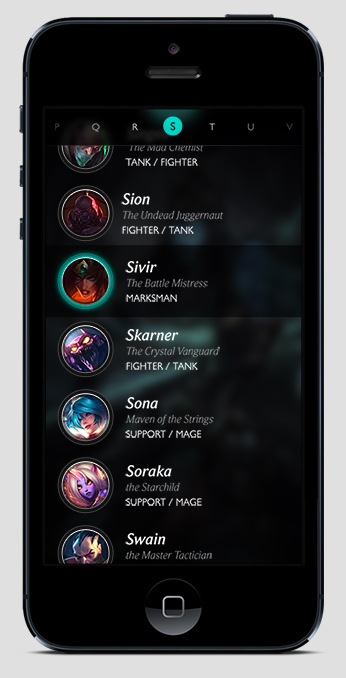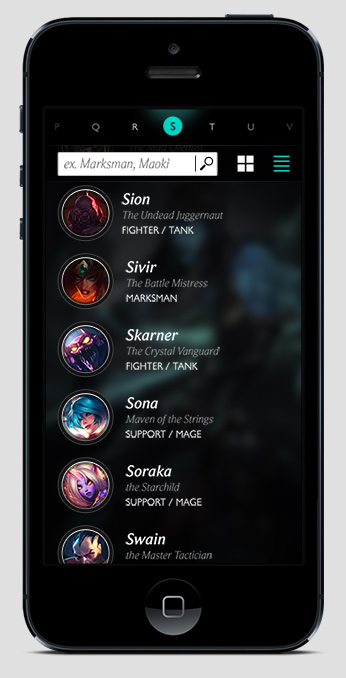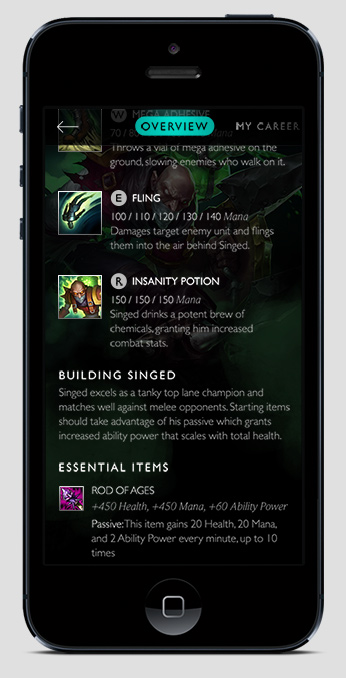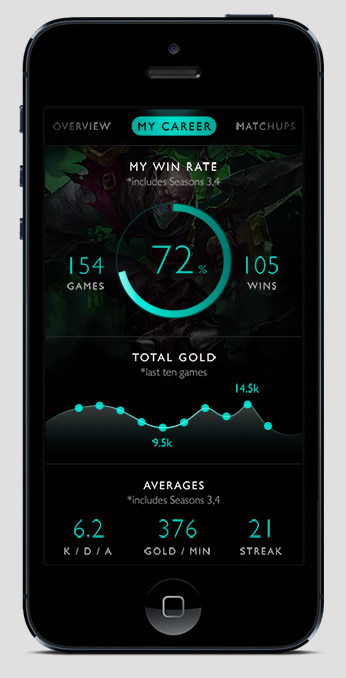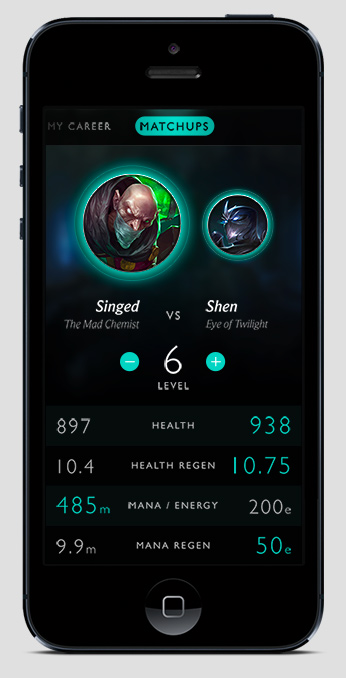 Measuring Up
Knowing basic abilities is only the first step towards lane domination. This app allows you to compare any two champions and their base stats so you can see exactly how you match up.
always up-to-date
Pushing updates directly to the mobile platform would allow us to alert users directly if any champion was affected by a recent code change. I also included profile badges (such as "Veteran" for winning 100 games with a specific champ), leading the way for social features and trophies.
leveraging the community
As comprehensive as this app could be, there will always be incredibly valuable information created by the League of Legends community. The Champion Guide could link to various third-party content to become an even more valuable resource.